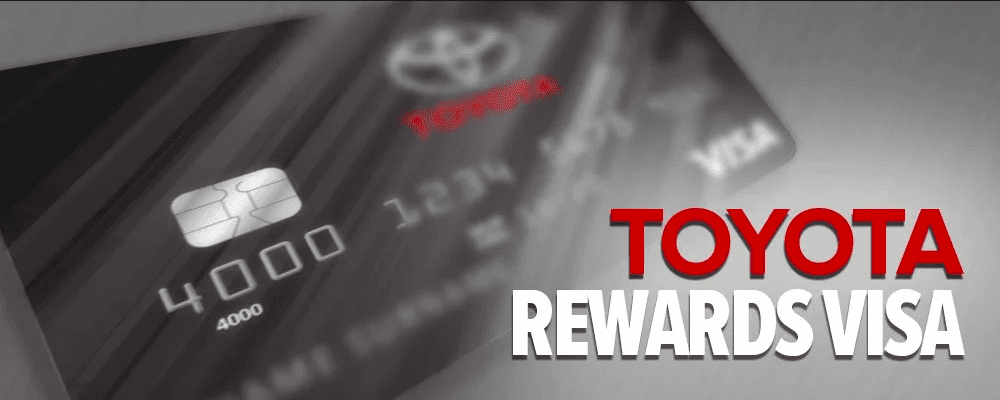 ---
If you're in the market for a new Toyota vehicle, or you need to have major repairs performed on your current vehicle, a Toyota credit card can help you get the vehicle or repairs you need without emptying your wallet. Beaver Toyota St. Augustine customers can apply for a Toyota credit card and enjoy fixed ops with six months of deferred financing. Eligible customers can even get zero percent deferred financing for six months on any purchase over $199. Getting new vehicle financing, leasing, or major repairs on your vehicle can be expensive, let Beaver Toyota St. Augustine help with a Toyota Visa credit card!
Get More with the Toyota Rewards Card
When you shop with a Toyota credit card – also known as a Toyota Rewards Card – you can earn points towards each dollar that you spend. This Toyota Rewards Credit Card can be used at more than just your local Toyota dealership, you can use it at the gas station, your favorite Jacksonville restaurants, online purchases, or anywhere a Visa card is accepted! See the points you can earn with each purchase using your Toyota credit card below:
Earn 5 points for every $1 spent at Toyota dealerships*
Earn 2 points for every $1 spent on gas, dining, and entertainment purchases*
Earn 1 point for every $1 spent everywhere else Visa is accepted*
As you build up your points, you can redeem them on Toyota services, parts, accessories, eligible Toyota vehicle purchases, and more**! See everything you can redeem your Toyota Rewards Credit Card points on at ToyotaRewardsVisa.com. Learn more about the benefits of the Toyota Rewards Credit Card program with the Beaver Toyota St. Augustine finance team.
How to Apply: Toyota Credit Card Application
Applying for the Toyota Visa credit card is easy! All Palm Coast drivers need to do is to visit the Toyota credit card application and fill out an easy-to-use online form! There you'll fill out the following information:
Your first and last name
Your SSN
Your Date of birth
Your annual income
Your contact information
At the end of the application, you'll be asked if you want to add an authorized buyer or not. An authorized buyer is another person who is allowed to make purchases on your Toyota credit card account. However, as the primary account holder, you will ultimately be responsible for all payments. You can add one authorized person when you apply, and three more once you've been approved and have opened your account.
How to Pay
Making payments on your Toyota Rewards Card is easy! You can even make payments online without signing in to the Toyota Rewards Credit Card website. All you need to do is enter the below information on the payment webpage:
Toyota credit card account number
Zip Code
Identification type (SNN, SIN, or AIN)
The last four digits of your SNN
After you enter the above information you'll be directed to your account where you can make your payment. However, you can also log into the website to make your payments if you're more comfortable with the log-in process.
Get a Toyota Visa Credit Card Today
The Toyota Visa credit card is powered by Comenity Capital Bank, that same bank that powers many other major credit cards that are available to Palatka customers. Life can catch you off-guard sometimes with a major vehicle repair bill or the need for a new vehicle altogether. Let the Toyota rewards card from Beaver Toyota St. Augustine help you get the repairs or the vehicle you need without disrupting your budget. Learn more about the card by contacting our team today!