Sea Turtle Hospital at UF Whitney Laboratory WOW Partner Feb 2020
Sea Turtle Hospital at UF Whitney Laboratory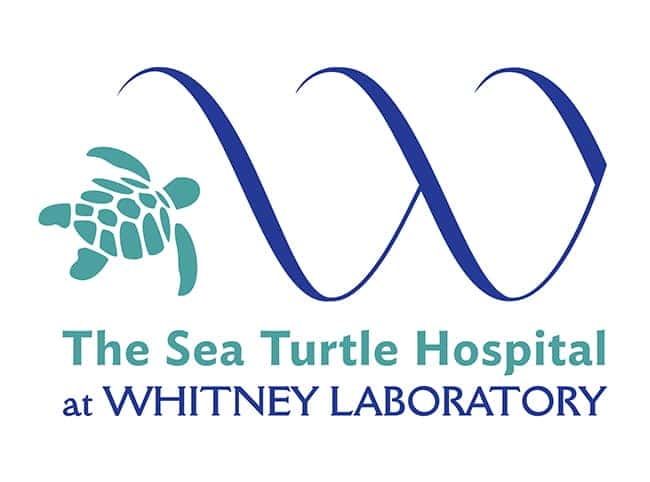 The Sea Turtle Hospital opened in Oct. 2015 at Whitney Laboratory to provide rehabilitation, education and research for sea turtle conservation in Northeast Florida. It rehabilitates debilitated and injured sea turtles, and, once healthy and cleared by the veterinarian, releases them back to their habitat. The hospital treats sea turtles suffering from ailments or injuries, such as boat strikes, ingestion of plastic, exposure to extreme cold or fishing-related injuries.
The hospital also treats sea turtles with fibropapilloma, which is a virus that is increasingly impacting sea turtles in Northeast Florida waters. The virus causes internal and external tumors to grow on the sea turtle. While the cause of the virus is unknown at this time, Whitney Laboratory has a person on staff who researches the virus to gain a greater understanding of its cause and possible treatments. At the hospital, there are four 1,100-gallon tanks that can hold up to four turtles each. Each tank is completely self-contained with its own filtration system. This is important for quarantined turtles with fibropapillomatosis.
A sea turtle's length of stay at the hospital can vary, depending on the severity of its injuries/illness. The length of time is typically between three months to a year. Once ready for release, the sea turtle is taken to an area near where it was found. Turtles found inshore are released inshore. Turtles found on the beach are released in the ocean.  For more information about supporting the Sea Turtle Hospital at Whitney Laboratory, visit https://www.whitney.ufl.edu/conservation–sea-turtle-hospital/sea-turtle-hospital-sustaining-gift-levels/.