St. Johns County School District Student of the Week: Emilie Shaver
This Weeks Winner Emilie Shaver from Nease High School
Each week we recognize and award a Student of the Week from St. Johns County School District with the Beaver Award of Excellence. A local station, the Beach 105.5 comes into the dealership and interviews the student to air on the radio. This weeks winner is Emilie Shaver, a 12th grader from Nease High School.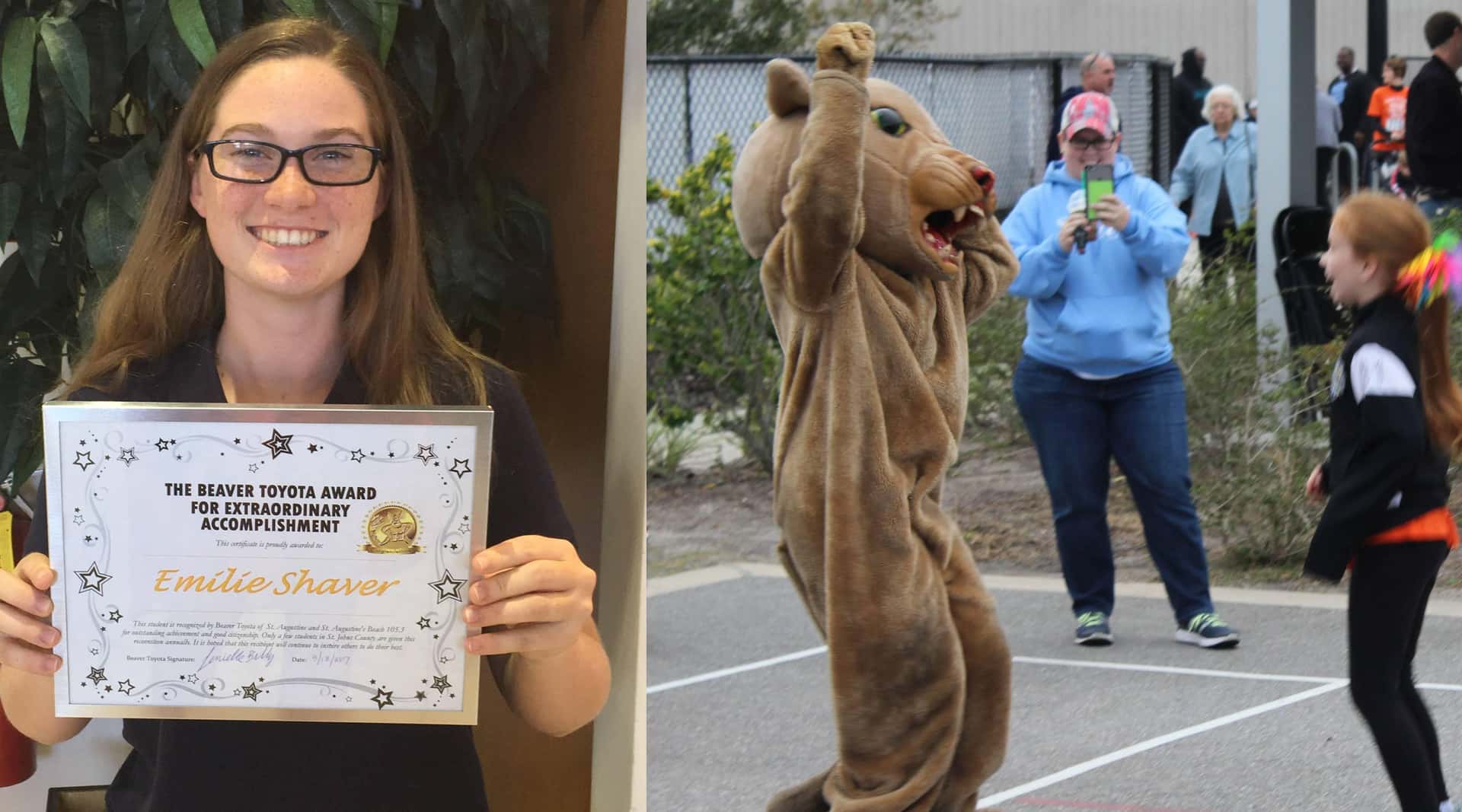 Show your support and congratulate Emilie in the comments below!
Emilie has gone above and beyond at all sporting events and we recently learned a big surprise about her. Emilie was Nease's anonymous school mascot, the Panther. Everyone who saw the panthers dance moves and school spirit wondered who was under the costume. She has thrown herself in to this role and demonstrates tremendous school spirit. She tries to reach all students in some way, and adapts to each age group. With the Nease Sparklers (special need elementary and middle school student cheer leaders) she is especially careful. At the Palencia Fun Run, she remained in character throughout and engaged fully with the crowd and participants of the race. She is certainly the most spirited student on campus, yet reserved. Next year she will be attending St. Johns River College to study to be a teacher in elementary and early years, she will be fantastic! While at Nease, she was in Marching band for two years, playing the melaphone which is like a marching band equivalent of the French horn.