St. Johns County School District Student of the Week: Destiny Brundage
This Weeks Winner Destiny Brundage from St. Johns Technical High School
Each week we recognize and award a Student of the Week from St. Johns County School District with the Beaver Award of Excellence. A local radio station, the Beach 105.5 comes into the dealership and interviews the student to air on the radio. This week's winner is Destiny Brundage, a 12th grader from St. Johns Technical High School!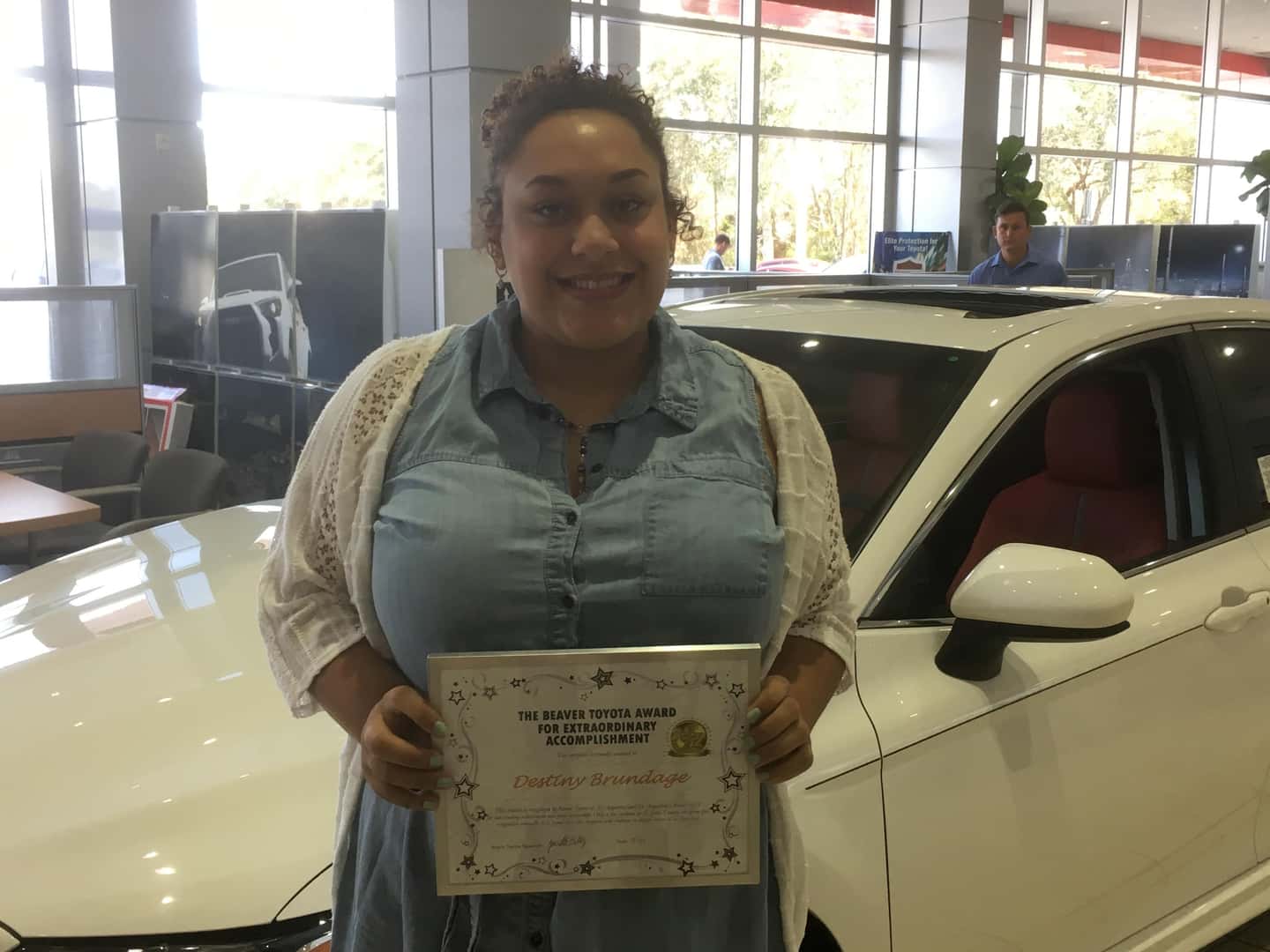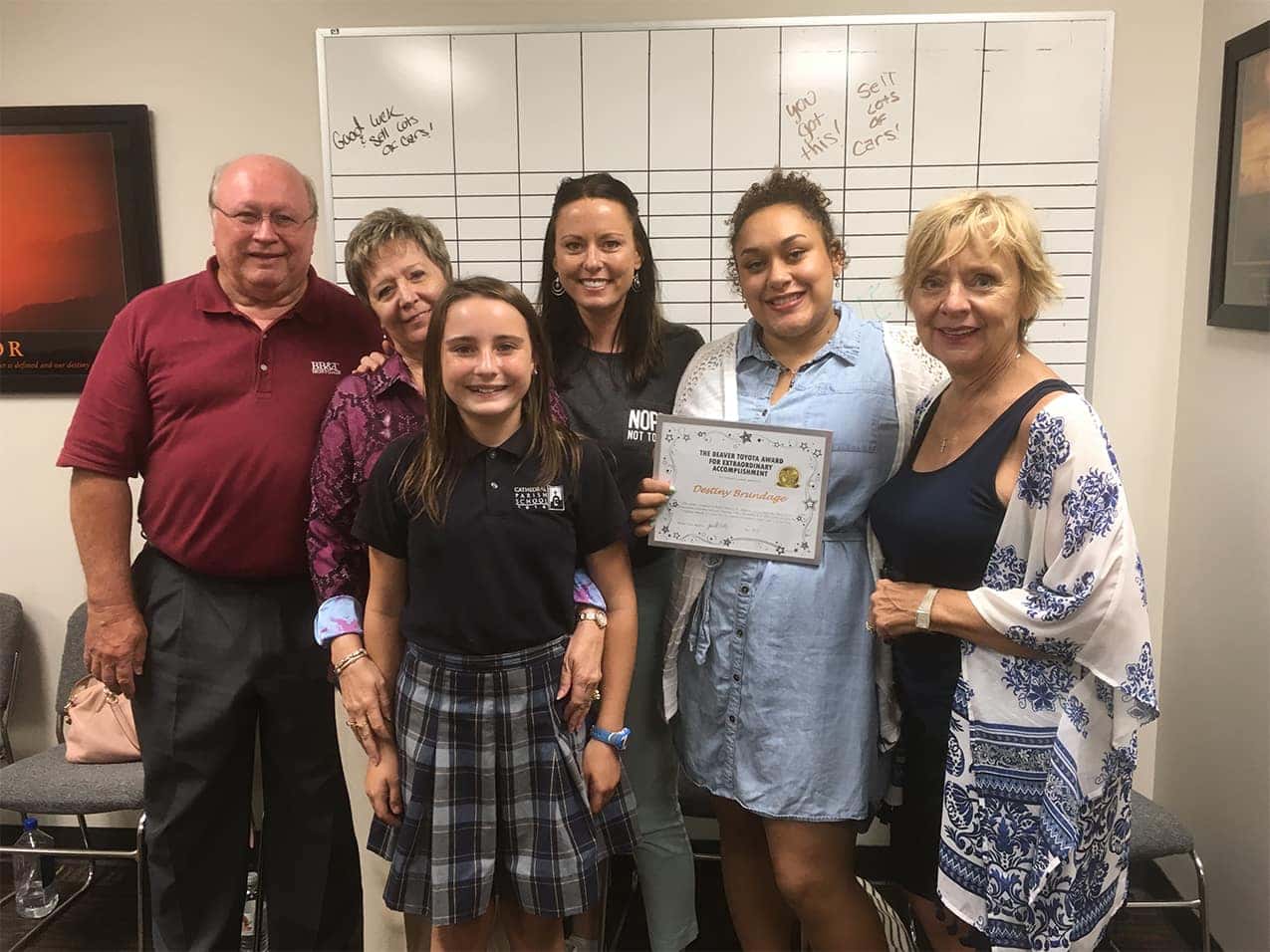 Destiny Brundage was selected by Bank of America to participate in the 2017 Student Leaders Program, which recognizes more than 2,300 exemplary high school juniors and seniors who have a passion for improving their communities. The program helps students gain a greater understanding of how nonprofits and charitable organizations create an impact in the community and helps develop these students as the next generation of community leaders.
This past summer, Destiny participated in an eight-week paid summer internship with the United Way of St. Johns County. She also attended a week-long, all-expense paid Student Leaders Summit in Washington, D.C. from July 9-14, 2017. The Summit introduces students to aspects of civic, social and business leadership and provides them with knowledge and skills they will use throughout their life to create positive change in their communities.
Destiny worked at the United Way of St. Johns County this past summer. She is also active within her community. She has shown her compassion and leadership in serving dinner to the homeless in St. Augustine through Dining with Dignity and is active with the Alpha Omega Miracle House which supports homeless teen mothers, children and seniors. Through her church, Destiny is involved in making a difference by campaigning for the Fontana Children's Village Orphanage in Haiti.
Destiny balances all of these activities and is in good academic standing. She also represents St. Johns Tech at Carlisle Interconnect Technologies, Inc. as a manufacturing intern each week.
Destiny has faced her own adversity in life and meets whatever life throws her with grace and smile. She is resilient and will pay it forward someday. St. Johns Tech is proud of the fine character and caring nature that Destiny exhibits in all her endeavors.