Transportation for Astronaut Challenge from Beaver Toyota
Saint Joseph Academy Astronaut Challenge Club Competes in Cape Canaveral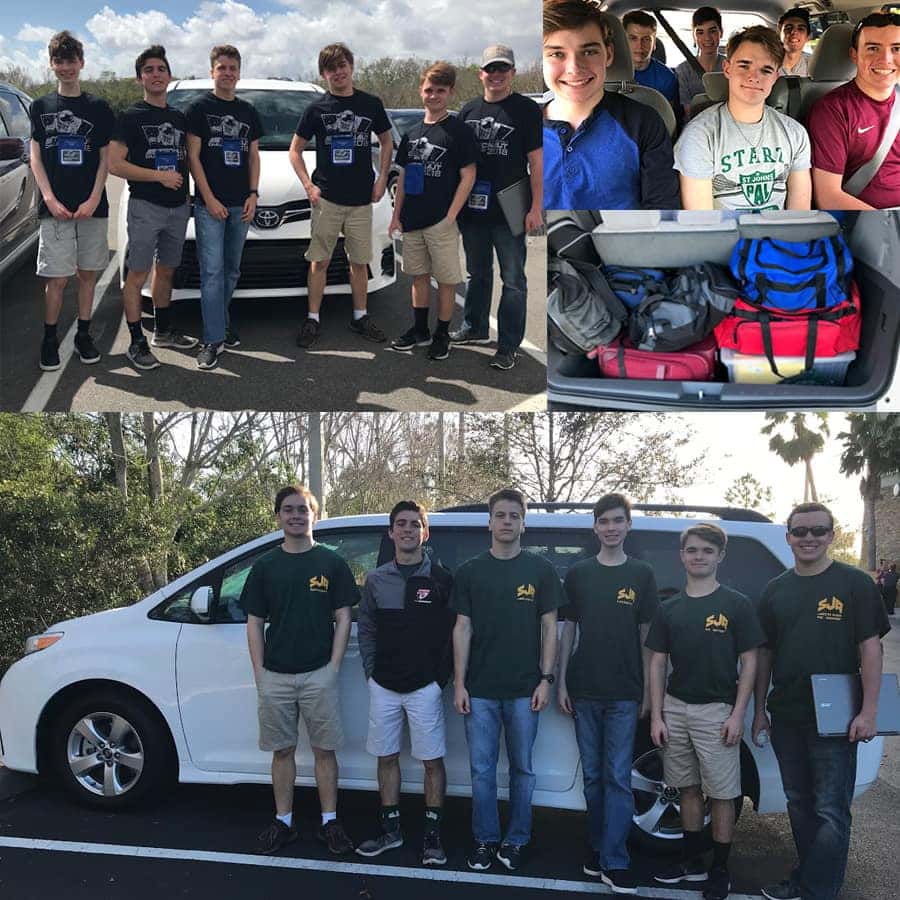 Kim Pellicer, an English teacher at Saint Joseph Academy (SJA) in Saint Augustine reached out to Beaver Toyota letting us know how much she enjoyed our weekly "
Student of the Week
" segment on a local radio station, Beach 105.5. She said "It is an absolutely wonderful service you provide so people can learn more about the amazing things students do. Thank you for making that happen!"
Ms. Pellicer told us that because of that segment, she decided to see what other outreach programs Beaver Toyota offers.
Saint Johns County has great schools. Many of the schools, public and private, offer challenging programs which challenge students to apply ideas outside of the classroom.
Saint Joseph Academy has a club called Astronaut Challenge which competes with schools across Florida, southern Georgia, and southern Alabama. The competition involves four challenges: Engineering, Flight Simulation, Lab, and Landing Simulation. The core focus of the program is to teach problem solving and communication skills via these challenges (Student Astronaut Challenge). Teams competed at Cape Canaveral with mathematicians, scientists, former astronauts as judges. Beaver Toyota is proud we were able to help support this team in transportation to the competition.
This year, SJA is the only school from Saint Johns County competing. The students have created the rough draft of their lab and worked daily on the flight and landing simulations. They have come in on weekends to meet with students who have previously competed.
The competition was held on February 22-24, 2018. Beaver Toyota secured a 2018 Toyota Sienna for the team to use for the duration of the competition. Kim Pellicer told us about how the students could not get over the creature comforts: thermostat controls for the back seats, USB and outlet plugins, cup holders, movable seats (long legs in the back), and the storage room! As you can see in the photo, they had an ample amount of luggage that fit easily into the back of the van.
We are waiting to hear the final rankings of the teams. The competition was fierce, but we are so proud of the hard work and motivation from Saint Joseph Academy's Astronaut Challenge club! Show the team support by commenting below.