Pink Heals WOW Partner September 2019
Supporting Pink Heals All Volunteer Organization
Pink Heals is an all volunteer organization composed primarily of active and retired Firefighters, Law Enforcement Officers, Military, Teachers and First Responders.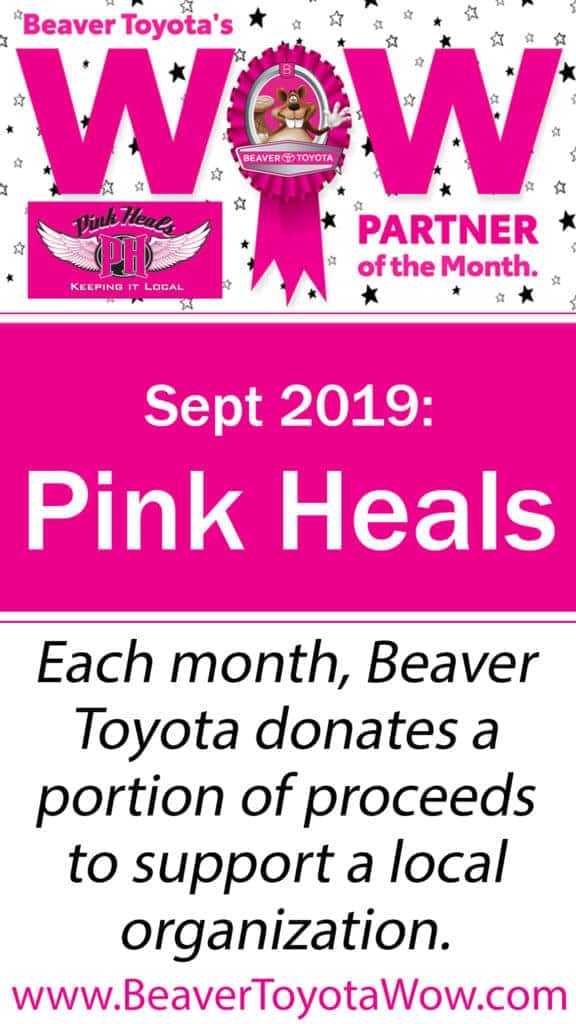 We partner with individuals and businesses here in our community to help families with immediate needs due to their fight with life threatening illnesses, specifically cancer. We believe that money raised in a community should stay there to assist people who live there.  We also believe that 100% of donations should go to the people for which they are raised.  Pink Heals never uses any of the donations made for people to run our organization.
We fund our mission through the sale of t-shirts and other merchandise. This is how we pay for the day to day operations of Pink Heals including our Pink Fire Truck, and this is why we keep merchandise sales and donations completely separate. The St. Johns County Chapter of Pink Heals takes this a step further to assure that 100% of donations go to people that need it by absorbing the credit card fees of online donations. That way you can be assured that whether it is $5 or $500 the entire amount goes to the individual it is intended for.  Pink Heals is a community based organization and that means it doesn't work without the support of the people, businesses and leaders of our community.  Thank you for helping us make a difference right here at home.