Student of the Week from St. Johns County School District: Nina Hills
This Weeks Winner Nina Hills from Creekside High School
Each week we recognize and award a Student of the Week from St. Johns County School District with the Beaver Award of Excellence. A local station, the Beach 105.5 comes into the dealership and interviews the student to air on the radio. This weeks winner is Nina Hills, an 11th grader from Creekside High School!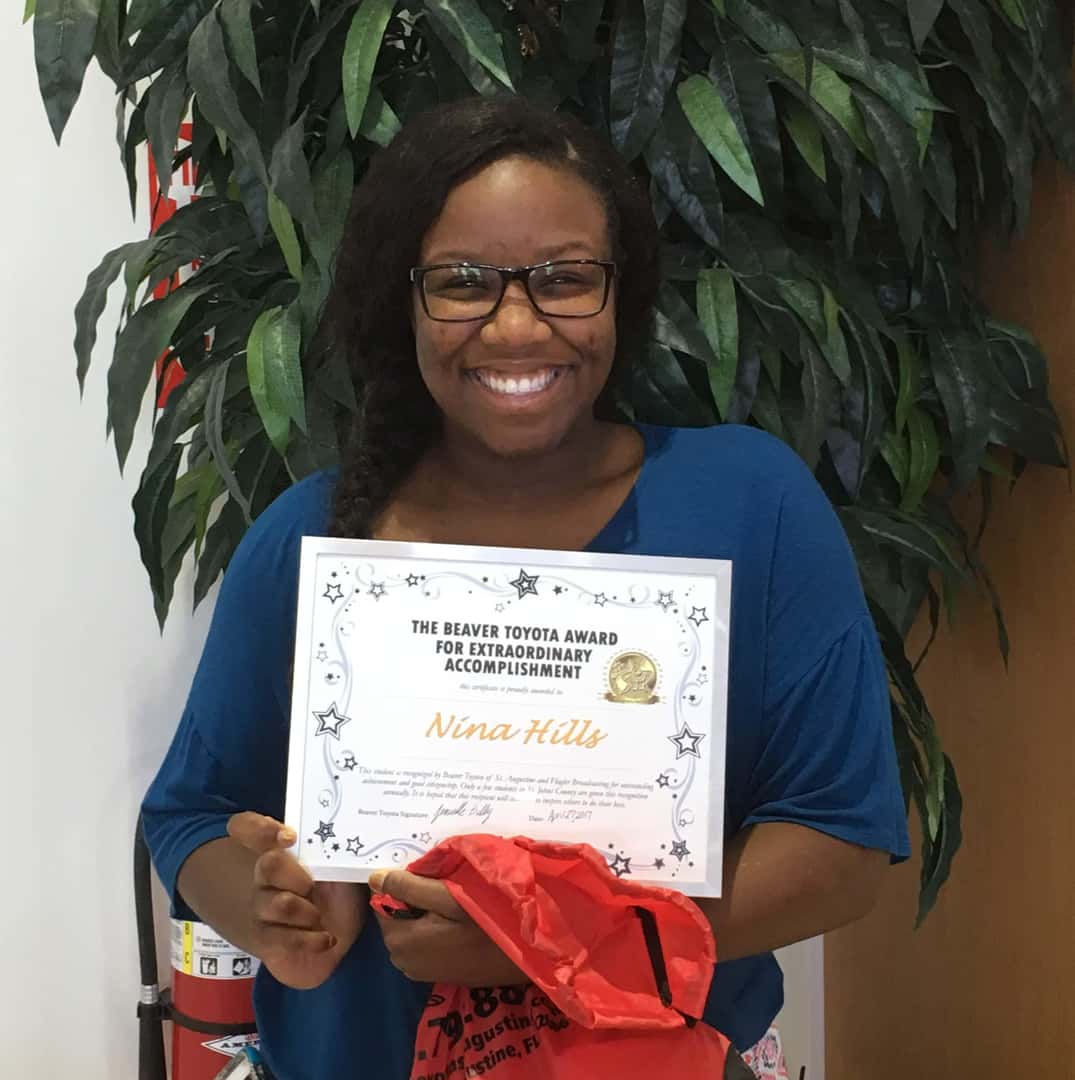 Show your support and congratulate Nina in the comments below!
Nina is one of the most faithful commissioners. Creekside High School sees her helping students all of the time and she has the sweetest disposition.
Nina Hills is a 17 year old aspiring entrepreneur. She is also junior at Creekside High School where she is extremely active. She is a Commissioner in Link Crew, the Activities Director in the National English Honor Society, a member of Knights of the Round Table whom always receives raving reviews after a tour of the school, a contestant in the Miss Creekside pageant, former medical assistant for the football team, a member of the International Thespian Society, an active participant in any Spanish competition (World Language Festival and Conferencia) and last but not least a member of the track team (JV to be specific).
Outside of school, our Beaver Award Winner is part of the leadership committee for the youth at First Church Hopewell of Mandarin. She actively volunteers at a nursing home, summer camps, with her church, as well as her pets veterinarian's office to further her knowledge of the profession she wishes to pursue. She is currently in the process of starting her own non-profit organization. Nina loves having fun and meeting new people. She is a young and unashamed Christian and her overall goal is simple to make a positive difference.