Memorial Day: Honor Our Heroes & Gold Star Families
Honoring Kevin Brown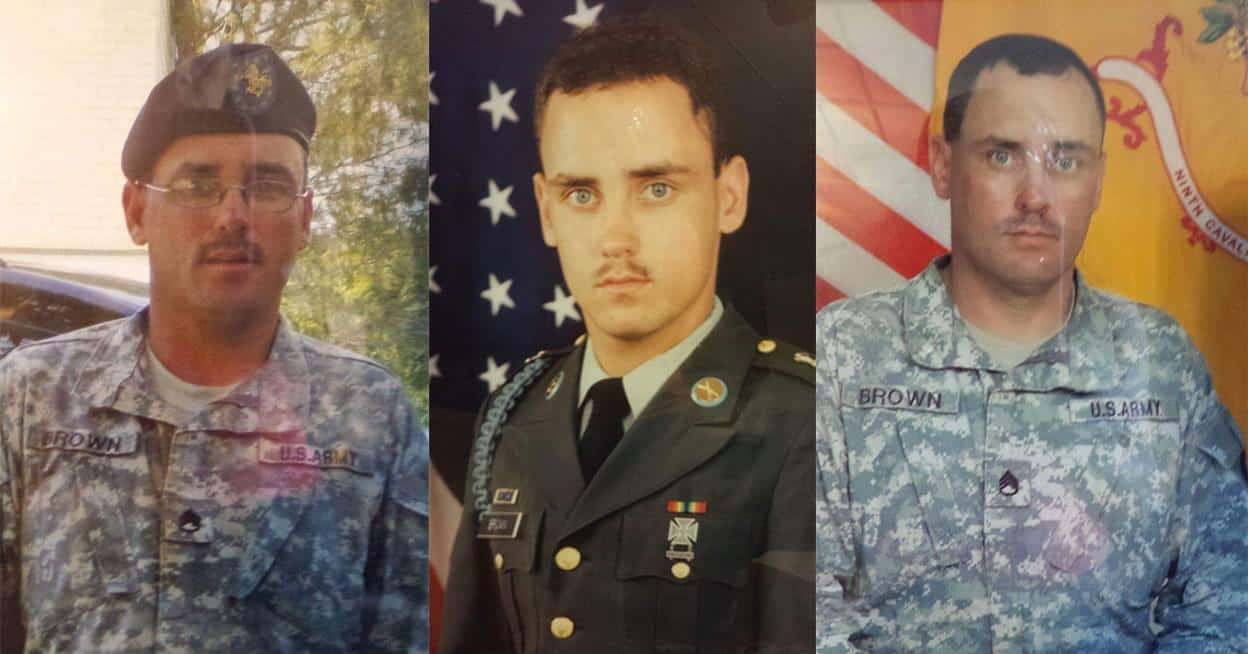 Magdalena Browns husband, SSG Kevin Brown died in Iraq in Sept. 25, 2007. He served the army for 19 years. During the time that he was in Iraq, he put in his retirement paperwork. He was very knowledgeable to his duty. He was also very dedicated to the army and to his comrades. His wife can still remember his voice saying to her, "if it was not for the love to my country and to the army, I would of got out when I had the chance."
Kevin was with Infantry for a few years, then later he change his MOS to join with First Calvary. He had gone to training to become a tanker. He knows his tank inside and out. Kevin was in training 24/7 and always gone and away from his family. He went to Korea for a year, to Hatai, three times to Kuwait and three deployments to Iraq.
He never complained about how hard the job was and did his duty to the best of his knowledge and ability. Kevin  would go above and beyond to help someone in need. He even filled in for his comrades shift just to help out. and it was the night he was killed.
On Sept. 25th, Kevin sent this young man that was with him that night to take a break. Kevin stayed inside the Bradley and the IED exploded underneath his tank.
Kevin was a quiet man, but he could crack a joke to make others laugh. He made his wife laugh so hard that she cried. He loved nature and the outdoors. They would go camping and fishing. One day he went fishing with one of his comrades and Magdalena told him to bring her the biggest catch, and he did. She kept that fish for a very long time in there freezer until the day he went to heaven to be with the Lord.
Kevin was faithful to God, read his Bible and ministered to others who had lost faith. He gave them hope, encouragement, and lifted their spirit when things were tough.
They were married for 15 years. They have two beautiful girls that they love so much. Magdalena said, "so many things to remember about my husband. but one thing I will always remember for as long as I live, he said to me, I love you more than life itself… I never thought that would be last word."
They started to plan their future for once he retired… where they would live, and finding a job. He was very good at tearing a computer apart and putting them back together. Kevin could do anything when his mind was set. Kevin was very smart and he would always take his shirt off for someone when he is needed.
"We don't just remember our fallen heroes on Memorial day… We always remember them for everything they have done! On this Memorial day we also remember the women, men and those who serves and putting their lives everyday in a harms way."