Memorial Day: Honor Our Heroes & Gold Star Families
Honoring Jonathan M Villanueva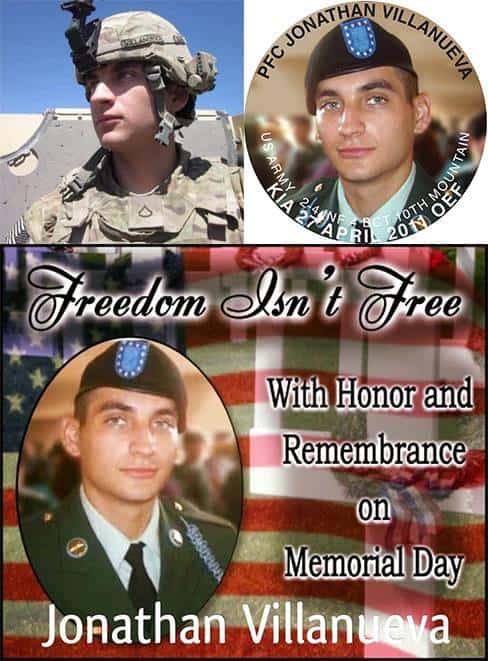 This Memorial Day, we are remembering those that all allow us this freedom. Those that have fought for our country and paid the ultimate sacrifice. Today we would like to take a moment to specially honor Jonathan M Villanueva.
"Let me tell you a story, a story of a young man not yet old enough to drink a beer but brave enough to go out on his feet… a young man who in the face of adversity met his enemies with the courage of ten lions.
He and his platoon were in one of the fiercest fights I believe I will ever see. The village that night was as still as it could ever be before it erupted as if the gates of hell blew open with the fiercest of hate.
And standing there… Fighting there, where titans and demons…
I don't think anyone really knows Jon.
How much you have impacted your devil brothers even the ones who only knew you in passing.
In your short time above ground, you are a man that has done it my entire friend. By that I mean you have forever proven your word, your bravery and selflessness. Forever… like I said, you've done it all. You are now immortal and shall never ever be forgotten."
Luv Mikey aka Biggin (brother in arms)