St. Johns County School District Student of the Week: Jenna Gay
This Weeks Winner Jenna Gay from Bartram Trail High School
Each week we recognize and award a Student of the Week from St. Johns County School District with the Beaver Award of Excellence. A local station, the Beach 105.5 comes into the dealership and interviews the student to air on the radio. This weeks winner is Jenna Gay, an 11th grader from from Bartram Trail High School!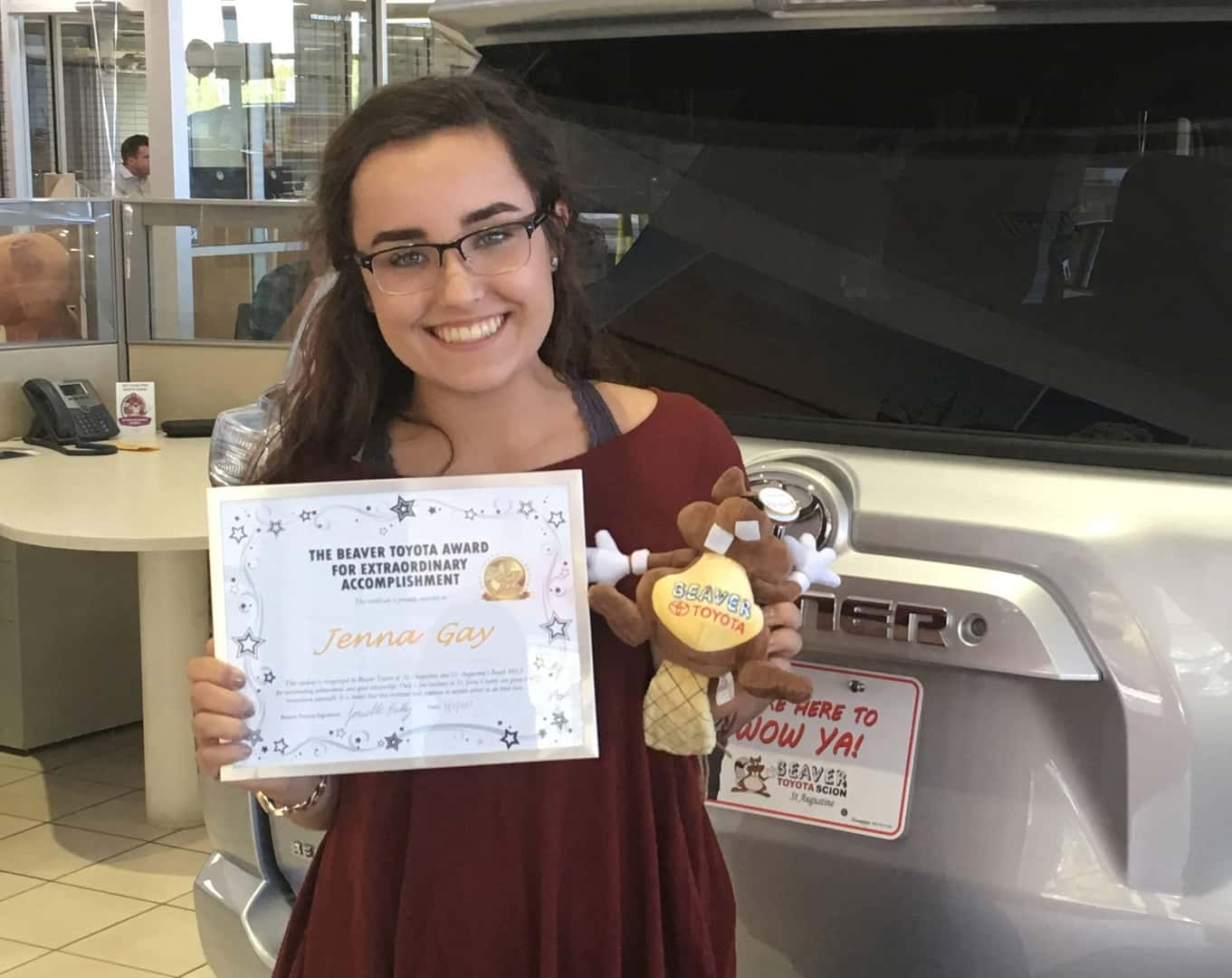 Show your support and congratulate Jenna in the comments below!
Jenna is one of my most consistent and hardworking Link leaders. She has participated in every activity sponsored by Link Crew. This includes Freshman orientation, volunteering to welcome and help move in new faculty, open house, 8th grade night, the Link retreat, Cocoa and cram, tailgating, and the character counts race. She also willingly enrolled in our peer counseling class in which she spends an entire period meticulously tutoring her peers in various subjects. Additionally, she goes several times a week to assist one of our math teachers with her low level class. In the process, she maintains her own studies and keeps a humble attitude. Her efforts should not go unrecognized.