Memorial Day: Honor Our Heroes & Gold Star Families
Honoring SSG Timothy Raymond McGill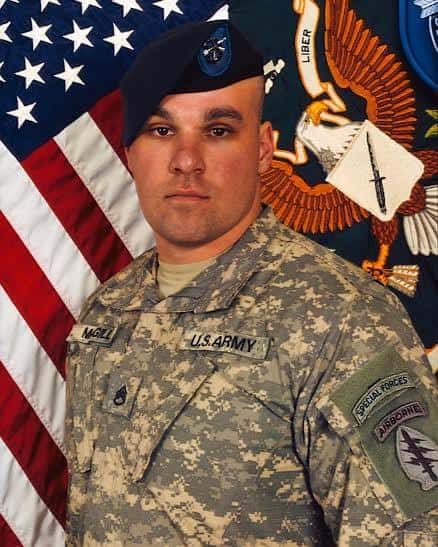 This Memorial Day, we are remembering those that all allow us this freedom. Those that have fought for our country and paid the ultimate sacrifice. Today we would like to take a moment to specially honor SSG Timothy Raymond McGill.
SSG Timothy Raymond McGill
KIA 9/21/13
Paktia Province Afghanistan
Tim was a Marine for 4 years. Then he joined the Army National Guard and was going through the Q course to become a Green Beret in 2011. He was a Weapons Sergeant and one of his Afghan commandos turned on him and killed him during range training. Tim was nicknamed Gentle Giant due to the fact that he was 6'7″ 285lbs but with a heart of gold. He was 30 years old when he passed away.
After he passed, his sister, Megan McGill started RT Foundation that supports the military and Gold Star families. RT Foundation is a 501(c)3 pay it forward foundation that thrives on bringing complete strangers together for a cause. "The RT Foundation is our future. The future is based on being able to cope with tragic family losses using the kindness given to us by others and in turn being kind to others who need it most. Together we stand strong and together we are resilient."