2015 Toyota Tundra vs 2015 Ford F-150
2015 Toyota Tundra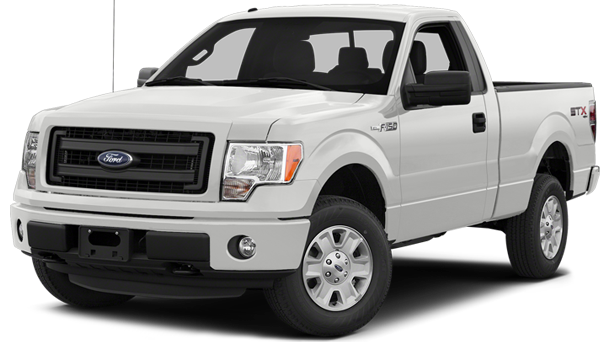 2015 Ford F-150
When it's time to find the next new full-size truck for all your home and business needs, Jacksonville drivers can do no better than Beaver Toyota, located just south of Jacksonville on Hwy 1, and stocked with loads of 2015 Toyota Tundras with various engine configurations, cab sizes, and measurements.
The new Tundra stacks up mightily in a crowded sea of contenders, but can it stand up to the legacy trucks from the likes of Chevy, Ford, and Dodge? Well, let's just say only one truck was able to pull the Endeavor across Los Angeles's famed Interstate 405…and it wasn't a Ford.
Better Control
Trucks are made to get dirty, messy, and to put up with a lot of exterior hazards, which is why when it comes to selecting a full-size pickup, you really need to spend your time considering all the angles. One of the more overlooked features is stability control, and while at the time of purchase, it might not come across as a huge deal, you'll soon find yourself wishing you had paid more attention in Trucks 101. To point, the 2015 Toyota Tundra has what's known as Active Traction Control–the Ford F-150 does not–which allows it to sense when you're losing traction in any situation, and allocate additional power to different wheels of the truck in order to rescue you from a potentially hazardous situation. See what we mean about paying attention? For a surer ride, you can't do better than the Toyota Tundra.
Jocks Are Smart, Too
There's not a single 2015 Toyota Tundra that has anything less than V8 engine under the hood. V6's simply aren't welcome here. Fords, however, prominently feature the smaller powerplant. But all that heft isn't at the expense of efficiency or sophistication. Tundras start off at 310 horsepower, and climb substantially from there. Tundras are also the first full-size truck to boast blind spot monitoring, and cleverly designed replaceable bumpers are stand-out features (not to mention particularly handy ones for those instances where you might find yourself grazing other cars).
Toyota Tundra: Born in the U.S.A.
The 2015 Toyota Tundra was designed and manufactured in the United States of America, and Jacksonville truck lovers will be hard-pressed to find a better pick-up for wherever home and work take them. Come on into Beaver Toyota on Highway 1 today for a test drive, and to begin putting together the perfect Tundra for your needs.