2015 Toyota Corolla vs 2015 Honda Civic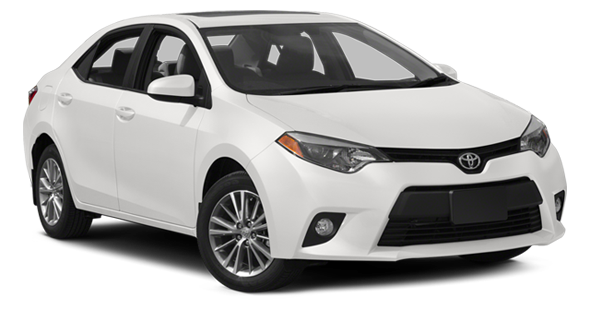 2015 Toyota Corolla
2015 Honda Civic
The 2015 Toyota Corolla is a smart buy, especially if you live, work, or play in Jacksonville, FL, and you'll find a premium selection of this award-winning compact sedan at Beaver Toyota, on Hwy 1. The new Corolla is a member of a very competitive class of cars, but smart design, reliable engines, and an interior space that pleases a crowd, the newest Corolla is hard to beat–especially if you're a Honda Civic. Here are a few reasons why.
Corolla Trumps Civics Leg and Headroom, Cargo Space
When it comes to versatility, more and more car buyers are demanding compacts with improved cargo space, but between Toyota and Honda, only Toyota seems to have responded to the call. The 2015 Toyota Corolla is widely recognized as being perhaps the best cargo container on four wheels in this highly competitive class of vehicles. Better cargo space also means that there's more room for back seat guests to stretch out for those weekend getaways and weekday carpools alike.
Simple, Stylish Controls
Cars shouldn't need a user manual just to play your favorite jams, but you wouldn't know that looking at the front center stack of the new Honda Civic. The Civic's layout is overly complicated, but the dials, and knobs for the new Toyota Corolla are straightforward and intuitive and let you enjoy your new entertainment services without pulling over just to get your AM radio on. When it comes to getting you the goods and services you want, the Toyota Corolla delivers.
Toyota Corolla: Great Value over Honda Civic
The 2015 Toyota Corolla has a significantly lower starting price, and comes outfitted with high end features across all trim levels. With astronomically high fuel economy and an engine that won't quit, the new Toyota Corolla at Beaver Toyota is the definitive winner!
Jacksonville's Choice for New Toyota Cars
Beaver Toyota proudly serves Jacksonville, FL with a hand-picked selection of new Toyota cars, trucks, vans, and SUVs, and we can't wait to show off the new Toyota Corolla to you. Schedule a test drive of this classic compact today, and know that you'll always be welcome at our St. Augustine dealership!