2015 Toyota Corolla vs 2015 Ford Focus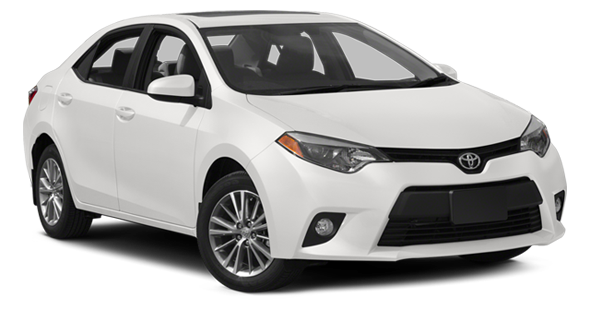 2015 Toyota Corolla
2015 Ford Focus
The Toyota Corolla landed on US shores over 30 years ago and has never looked back. And the 2015 Corolla continues to have an impact on America with its bold, aerodynamic styling, fuel efficiency, and cutting-edge innovations. The friendly folks at Beaver Toyota in St. Augustine, FL, invite you into our showroom to check out this iconic car. No one in St. Augustine or Jacksonville will make you a better deal on a 2015 Toyota Corolla than us, so come on in for our "Wow" pricing!
Let's see how the 2015 Toyota Corolla stacks up against the Ford Focus.
DIMENSIONS/INTERIOR COMFORT
If you choose to drive a four-door sedan, most likely you plan on transporting passengers — otherwise, you'd just get a coupe. This is where the 2015 Corolla excels over the Focus. The last thing you want are complaining back-seat drivers (it's bad enough that they're telling you how to drive), and in order to keep their grievances to a minimum, they need to be comfortable. The Corolla allows rear passengers to stretch their legs with a generous 41.4 inches of legroom. By contrast, back seat passengers will be cramped and surly in the Focus, as it only provides a paltry 33.2 inches of legroom — nearly 8 inches less than the Corolla. So if you want all your buddies to enjoy the ride, the 2015 Corolla is the only way to go.
PRICE AND VALUE
A penny saved is a penny earned, and you'll save more pennies when you buy a 2015 Toyota Corolla. At a starting price of $16,950, you'll save over $220 before you even walk into our showroom over the MSRP of $17,170 for the Focus. While that might not seem like much, consider that you get standard features such as LED low beams and daytime running lights, color-keyed power outside mirrors, power door locks and windows, and a 4 speaker audio system with Bluetooth, IPod connectivity and music streaming. On the Focus, you'll get most of the same standard features but your outside mirrors will lack style because they only come in black on the base model, and you don't get daytime running lights.
FUEL EFFICIENCY
While there's no denying the 2015 Corolla and Focus are neck and neck when it comes to compact sedans, the Corolla still takes the edge when it comes to fuel economy. The Corolla manages an estimated 28 city/37 highway mpg while the Focus comes in at 26/36 mpg. Even though that's only a couple gallons difference, consider that you'll go even further in the 2015 Toyota Corolla because it holds more gas in the tank at 13.2 gallons vs. the Focus' 12.4. So if you're not looking to stop at the pump very often (and who is?), the Corolla will keep you on the road.