This Weeks Winner Reagan Devlin from Liberty Pines Academy
This Weeks Winner Reagan Devlin from Liberty Pines Academy
Each week we recognize and award a Student of the Week from St. Johns County School District with the Beaver Award for Excellence. A local station, the Beach 105.5 comes into the dealership and interviews the student to air on the radio. This week's winner is Reagan Devlin, an 8th grader atLiberty Pines Academy!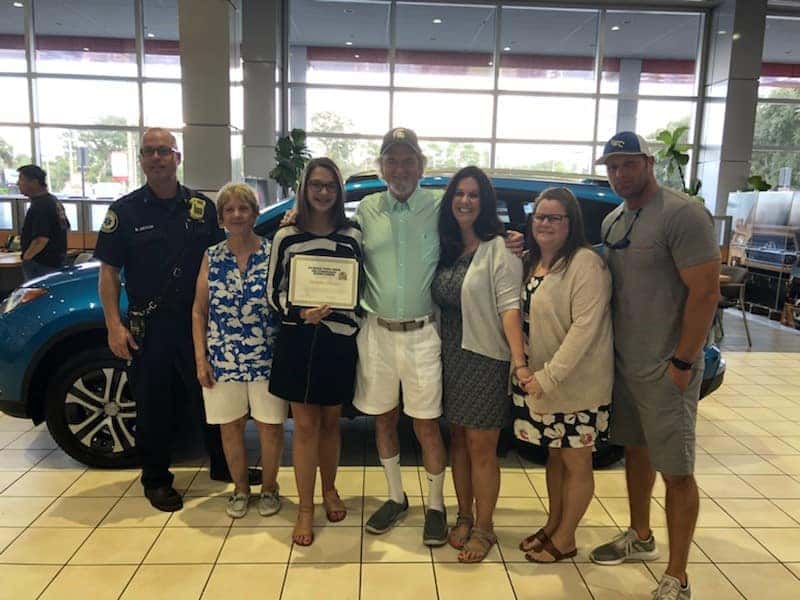 Show your support and congratulate Reagan in the comments below!
Reagan is always prepared for class and ready to lend assistance to her peers. She is the student that any teacher can count on to help others. She is patient with struggling students and ensures they know what to do and how to do it. She is such an amazing young lady.
When I think of Reagan, respect, responsibility, caring, and citizenship are the traits that describe her best. Her keen ability to help others around her is truly amazing. She gives her all in everything she does and never wants to see another person struggle. Regan is always there to the rescue to offer a lending hand, support a student with their learning, or just be a friend when someone needs to talk.
Hobbies:
I enjoy going to the beach with my friends and family
Extracurricular Activities:
Enjoys hanging outside with her friends after school
What is the most important thing she wants to be remembered by:
Always being nice and courteous to people.
Future goals/plans:
I want to become a nurse and move to Boston. I had a liver transplant and this is where I had the procedure and I have to visit there every year to make sure everything is ok. This has led me to want to be a nurse and help others.
Person she looks up to the most and why:
I look up to both my parents because they teach me important lessons in life.