This Weeks Winner is Bristen Groves from St. Augustine High School
This Weeks Winner is Briston Groves from St. Augustine High School
Each week we recognize and award a Student of the Week from St. Johns County School District with the Beaver Award for Excellence. A local station, the Beach 105.5 comes into the dealership and interviews the student to air on the radio. This week's winner is Briston Groves, an 11th grader at St. Augustine High School!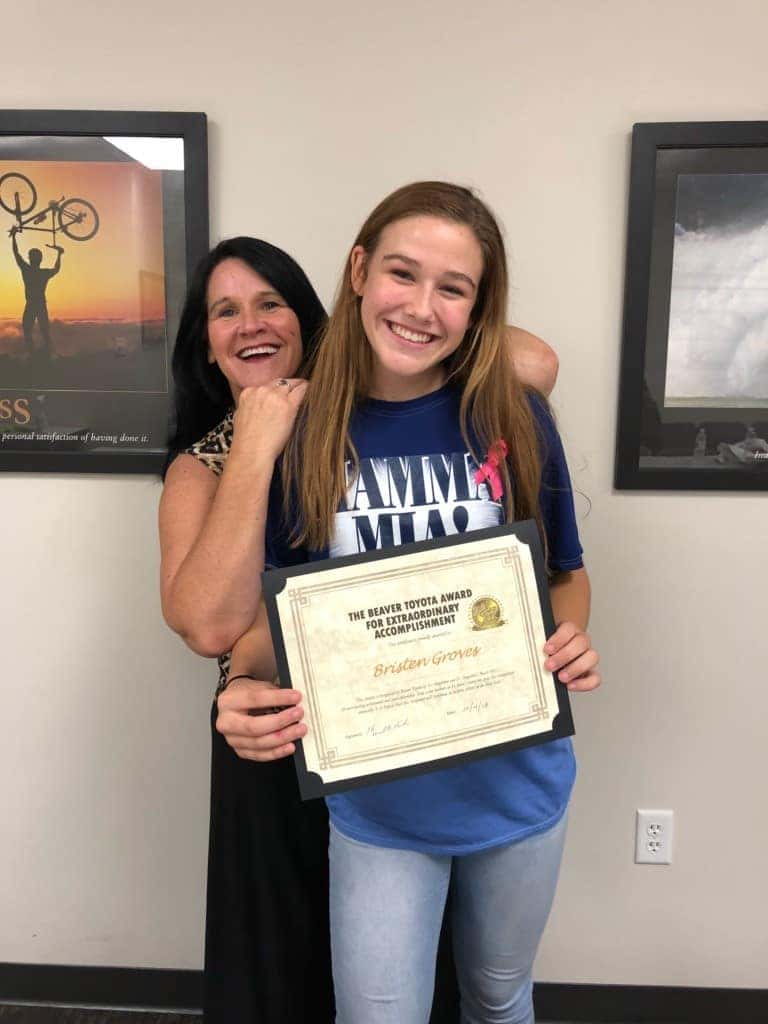 Show your support and congratulate Briston in the comments below!
Briston always shows positive character and can always be found with a smile on her face. Briston is the most polite young lady I have encountered in all of my years of teaching. She radiates kindness and her enthusiasm is contagious! She is an exemplary student in both academics and character!
Briston is always trying to make other around her smile. She greets all of her teachers and peers with a polite comment each day and constantly gives those around her positive compliments. She truly cares about others and is respectful of all students and staff.
Hobbies:
Are you kidding? Who's got time for that? Seriously…friends, smiling, writing, music, dancing, singing, calligraphy, the beach
Extracurricular Activities:
Member of Anastasia Baptist Church where a member of the Praise Team, Youth Praise Team and youth group
A leader of FCA (Fellowship of Christian Athletes) at St Augustine High School
A member of the AICE program at SAHS as well as SJCCA Dance and Musical Theater and Interact Club
Vice-President of the SJCCA Dance Program at SAHS and a member of the SJCCA competition "Collective" at SAHS
Member of Performance Ensemble/Competition Team at The Dance Company on St Augustine Beach where she studies all major genres of dance
Member of "Dancelook Apprentice Program" – a group of selected students from all over the state of Florida to study dance in video and commercial forms lead by a former winner of "So You Think You Can Dance"
Miss Teen US Majesty 2018 – a new pageant organization focused on encouraging women in talent, fitness, and community service
What is the most important thing he wants to be remembered by:
By my positivity and the way that I love others. I want to love people just as Jesus loves us: in kindness, mercy, and selflessness and change the world with love.
Future goals/plans:
To figure out my future plans? I plan on going to college for performing and also possibly business. Really I just want to make the world a better place by inspiring kindness
Person she looks up to the most and why:
Jesus, then my Mom who inspires me everyday