AutoPoint & Beaver Toyota Award Car to Formerly Homeless Daniel Kid Through Inaugural "Uncommon Scholarship"
ST. AUGUSTINE, FLA. – AutoPoint Florida employees recently presented Adelina (Addie) Ferreira – a 20-year-old graduate of the Daniel Kids independent living program – with their inaugural "Uncommon Scholarship." This $6,000 gift, combined with a generous upgrade from Beaver Toyota, resulted in Ferreira becoming the proud owner of a 2009 Toyota Corolla during an Aug. 2 ceremony at Beaver Toyota in St. Augustine. Beaver Toyota also covered the cost for the first 6 months of her car insurance.
The "Uncommon Scholarship" was created by AutoPoint associates in Jacksonville and Daytona, as part of the company's LIFT (Life Is Full of Transformation) giving program. The team of associates raised all the funds through internal donations and online auctions as well as corporate contests and raffles.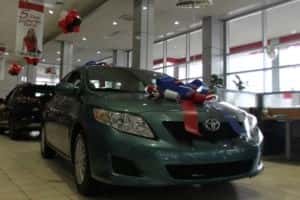 Solera, the parent company of AutoPoint, donated gently-used corporate equipment for these auctions and helped support the AutoPoint Florida LIFT Team in this unique effort. And, when Beaver Toyota was approached to find a suitable car for $6,000, the dealership made a significant impact by upgrading Ferreira to a car valued at over $10,000.
"We wanted to do something uncommonly transformational that followed the LIFT belief in second chances and was a good fit with our company's industry," said Jon Cummins, AutoPoint director of technology product management. "A car will help Addie continue on the path of independent living she forged at Daniel Kids, enabling her to get to work reliably as well as realize the freedoms she's worked so hard to earn."
Ferreira lived in a van in California for several months before moving to Florida in 2015 to stay with relatives. However, the situation was unstable, and she soon found herself homeless. A school counselor at her college learned of Ferreira's situation and recommended her to the Daniel Kids Project Prepare program, which provided her with safe housing, independent living instruction and counseling. Ferreira is now living in her own apartment and recently obtained her associates of arts degree with a 4.0 GPA. She is applying to a nursing program and currently working as a receptionist.
"It's amazing how many different people worked together to help me become truly self-sufficient," Ferreira said. "The Daniel Kids program gave me the support I needed to find a safe home and continue my education, and AutoPoint and Beaver Toyota are helping me further my career and independence by generously providing me with a vehicle. I couldn't be more grateful."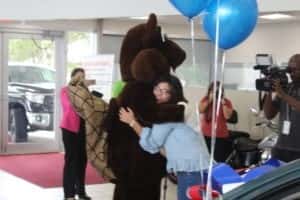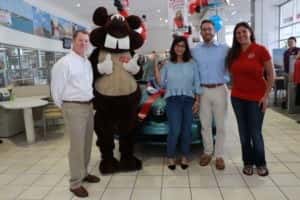 Established in 1884, Daniel Kids is Florida's oldest child-service agency. It assists an average of 2,000 children and families each day offering abused and emotionally troubled children refuge and counseling, connecting kids with foster and adoptive homes, helping homeless youth find housing and jobs, and more. For more information, visit DanielKids.org.
Solera is a global leader in digital technologies that manage and protect life's most important assets: our cars, homes and identities. The company's product solutions include Audatex, Autodata, AutoPoint, Digidentity, Enservio, and Digital Garage. Additionally, Solera enables second chances by empowering those in need with the tools and resources to create a sustainable future impact in their lives and community through its LIFT (Life Is Full of Transformation) giving program. For more information, visit solera.com.